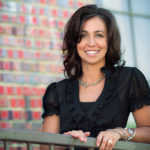 Marissa is the Managing Broker, and Co-Owner of Sustain Mortgage & Realty along with her husband, Justin Ross.
Marissa is passionate about the Real Estate industry, having worked in the space since 1998. She began as mortgage underwriter for National Lenders, and then as a licensed real estate agent/Broker Associate in 2007. She is now Licensed as a Managing Broker, and has earned the Professional Designation "CNE" – Certified Negotiation Expert.
Marissa has built her career, and her family, in Central Park. She and her husband discovered the community when it was little more than a glint in the eye of Forest City! The couple committed early and were the 2nd home to close here in June 2002.
Nearly two decades later, Marissa has built strong ties in the community. She is active in her volunteering at her children's schools and the larger education community. Additionally, volunteering within the classroom, a longstanding member of the Critical Needs Committee, as well as the school's CSC/Collaborative School Committee. Sustain Mortgage & Realty is a generous supporter of the neighborhood schools and various non-profit organizations. Marissa is also a leader in the Central Park business community as a Board Member of The Central Park Business Association since 2007.
The reason Marissa loves being a REALTOR is the joy she feels when she helps a family achieve one of their life goals — helping them find a dream home OR sell a property. Marissa believes that real estate transactions are some of the most crucial financial decisions of her client's lives. She is thrilled when she can be a part of the journey and contribute to their personal success.