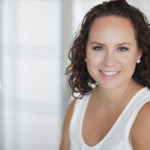 Gloria works for Sustain Mortgage and Realty as a Broker Associate, and Licensed Assistant to Marissa Ross – Broker/Owner. She joined the team enthusiastically in 2016, 3 years after obtaining her Real Estate License in CO. She also was a Licensed Real Estate Agent in MA from 2011-12. Gloria brings a vast knowledge of real estate sales to the team, making her truly invaluable.
Gloria and her husband fell in love with Denver and Central Park back in 2010 when they were visiting from Boston.  They decided that this was the city and neighborhood where they wanted to raise their family.
Now, years later, Gloria has built strong ties in the community. She has held board positions with the MOMS Club of Central Park, Central Park United Neighbors, and her own personal sub-HOA. Now that her children are in elementary school, she has been an active participant in volunteer efforts and community fundraising for the school. ​
The reason Gloria loves being a REALTOR is because she thoroughly enjoys helping her clients succeed in their home journey… and seeing the excitement in their eyes when they get (or give!) their keys at closing.